Dial M for Murder – Our 2024 Spring for Independence Fundraiser
Purchase Tickets or Sponsor the Show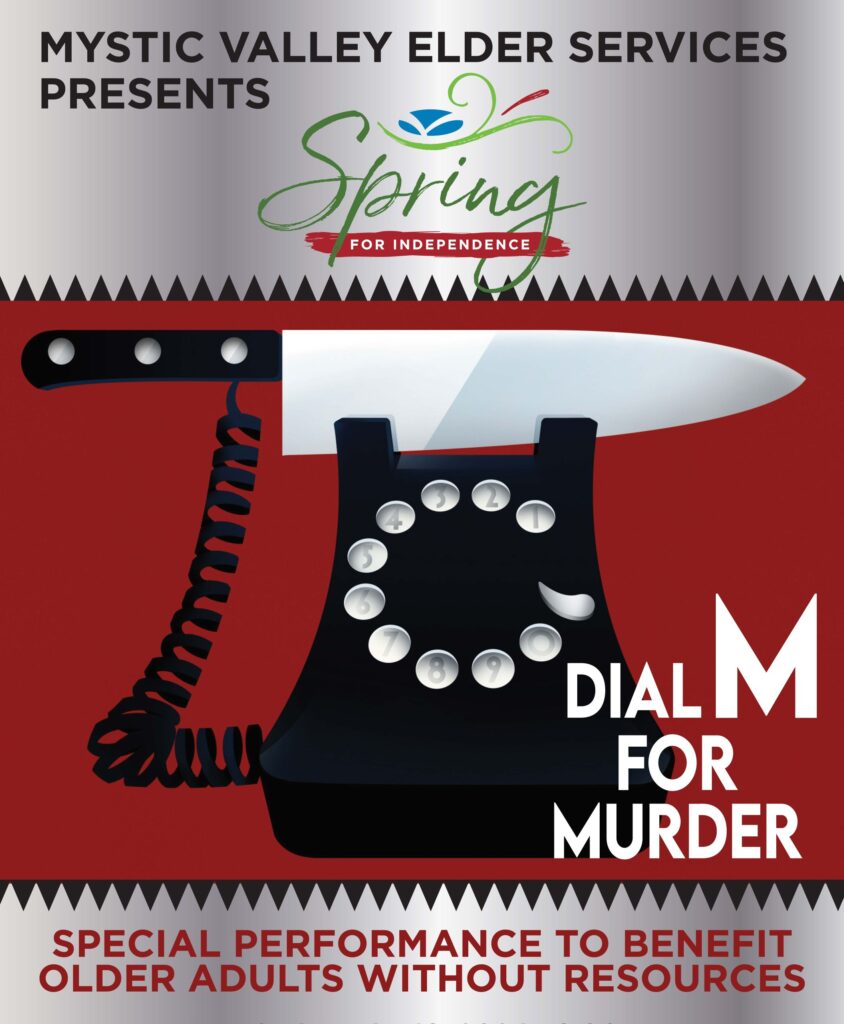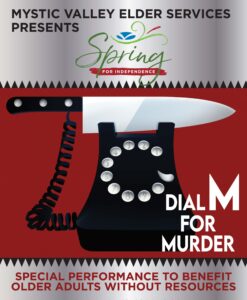 Mystic Valley Elder Services presents "Dial M For Murder," our 2024 Spring for Independence fundraiser, on Thursday, May 16, 2024, at Greater Boston Stage Company, 395 Main St. in Stoneham, MA. The evening will begin at 6 p.m. with a pre-show reception with complimentary cocktails and hors d'oeuvres, followed by the show at 7:30 p.m. Please scroll down to purchase tickets or to sponsor the show. To learn about the benefits of sponsoring Spring for Independence, or for any questions, please contact our Development Department at 781-388-4802 or development@mves.org.
You can purchase tickets OR sponsor the show using the form below. Thank you for supporting MVES programs that benefit older adults and people with disabilities!
"*" indicates required fields
Join us in our mission!
Subscribe to our e-newsletter The Beacon to stay up-to-date on MVES programs and opportunities.