Mystic Valley Elder Services is excited to announce our two upcoming events that will gather our supporters to enjoy each other's company, raise funds for unfunded and underfunded programs and services for you neighbors in need, and celebrate our mission of providing independence, dignity and support to older adults, adults living with disabilities and their caregivers.
MVES looks forward to getting together again. We will continue to follow Massachusetts guidelines for safe gatherings.
Join us to Laugh Until Your Belly Hurts! at Bellyful of Laughs 2022 planned for Saturday evening, January 29, 2022 at Anthony's in Malden, 105 Canal Street, Malden, MA.
Tickets are now on sale: Tables of ten are $475 each and individual tickets are $50 each. You can purchase ticket(s) online by going here. The 13th annual event starts at 6:30 pm with the comedy beginning around 8:00 pm. Enjoy dinner, dessert, and an interesting array of raffle prizes, games and door prize. Free parking. Take in the comedy stylings of these three hilarious, local comedians.
Charlestown-born Steve Sweeney is a legendary Boston comedian known as a master of dialects and character voices. With his famous Boston accent and great insight into human nature, Sweeney is so thoroughly Bostonian that he merits his own stop on the MBTA Green Line.
Will Noonan was named "Boston's Best Comedian" by The Improper Bostonian magazine and is sometimes known as The Honda Guy for his current job as spokesman in Honda commercials. Onstage, he's headlined at all of the top stages in Boston and around the New England region.
Dave Rattigan returns as Bellyful of Laughs event host. He has performed at Fenway Park, The Cape Cod Melody Tent, South Shore Music Circus, a lumberyard, the lobby of an ad agency, a library, and several parking lots. He's performed at the Hampton Beach Comedy Festival (NH), Boston Comedy Festival, Women in Comedy Festival, and more. He also runs Scamps Comedy Productions, which produces live comedy shows.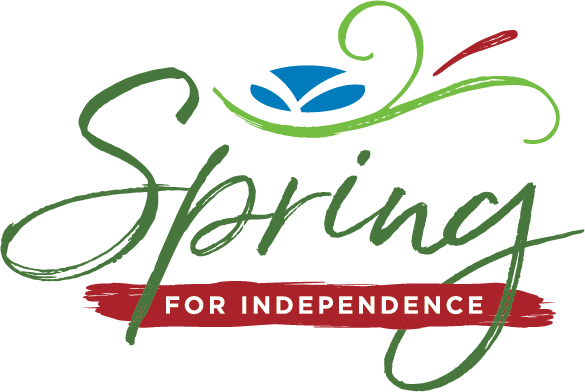 You ain't misbehavin if you save the date and plan to join us for our 16th Annual Spring for Independence Celebration "Ain't Misbehavin', The Fats Waller Musical Show!" planned for Saturday evening, June 25, 2022 at the Greater Boston Stage Company, 395 Main Street,, Stoneham, MA. You will enjoy an evening of celebratory music that encapsulates The Harlem Renaissance as jazz arrives at the Cotton Club. The evening begins at 6:30 pm with a sponsor reception featuring appetizers and beverages followed by the show at 8:00 pm.
Anyone who pledges their sponsorship level support for Spring for Independence 2022 by February 28, 2022 will receive a sweet surprise! For more information on sponsorships and tickets, contact the Development Department at development@mves.org or call 781-388-4802. You can also learn more by reviewing our event sponsorship flyer.
You could link to the GBSC to give more information on the performance: http://www.greaterbostonstage.org/aint-misbehavin.html
For more information about the benefits of sponsoring these events or to be added to our event mailing list, please contact us at 781-388-4822 or development@mves.org.