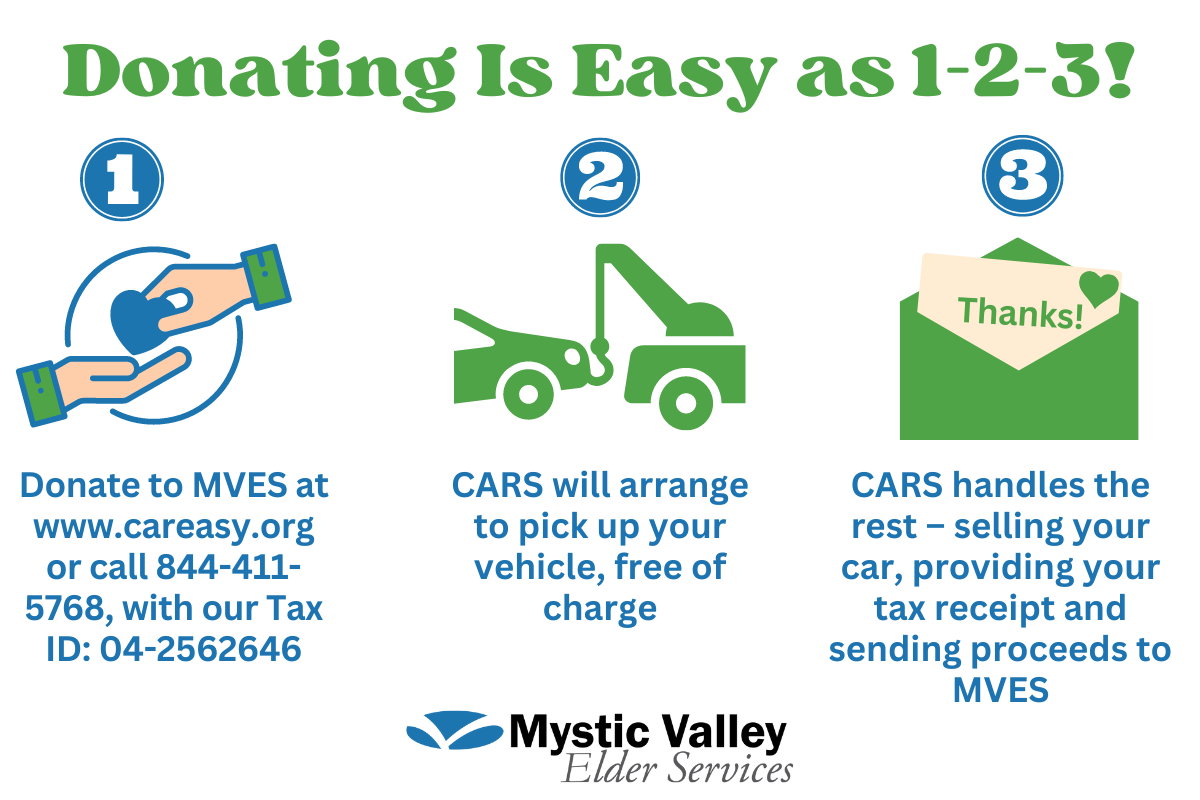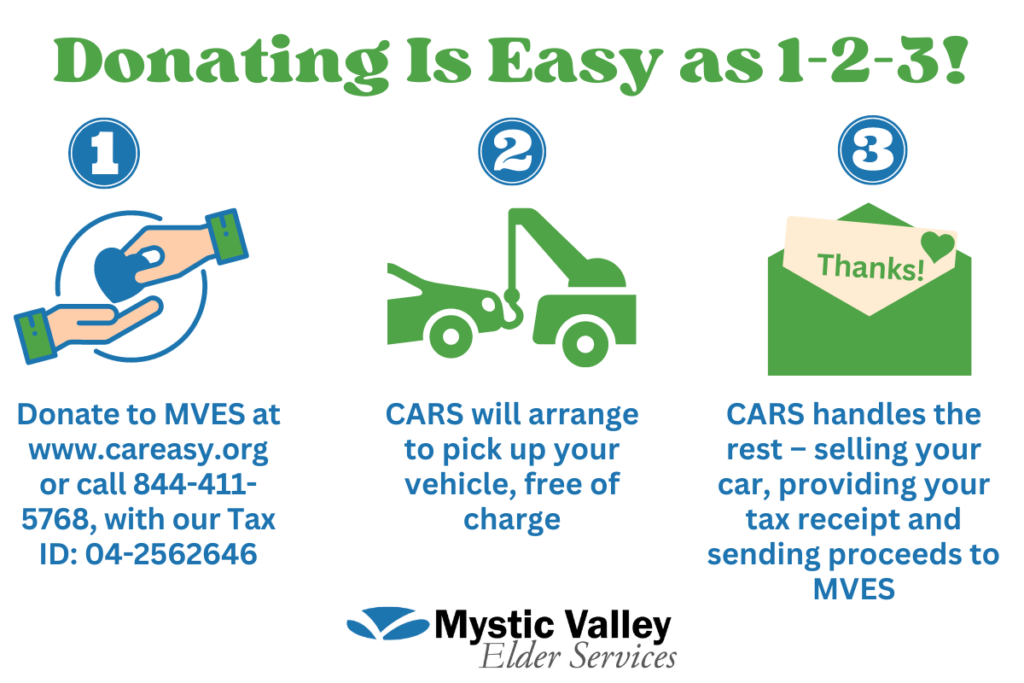 If you own a vehicle you don't need, please consider donating it to support Mystic Valley Elder Services (MVES) and its mission to provide nutritious meals to older adults and people with disabilities. All vehicles – even non-running vehicles – are considered for donation. This may include cars, trucks, SUVs, motorcycles, boats, snowmobiles, trailers, campers and more.
We partner with CARS (Charitable Adult Rides & Services), a registered 501(c) (3) that exclusively supports other nonprofits. For 20 years, CARS has been a trusted leader in charitable vehicle donations. The organization has an A+ rating from BBB (Better Business Bureau), is IRS-approved to receive donations, and processes over 100,000 vehicles each year.
Proceeds from donations support MVES' Meals on Wheels program, providing home-delivered meals in the 11 communities we serve. With the help of vehicle donations, we provided over 676,000 meals last year. In addition to nutrition, the program provides much-needed social contact and a watchful eye for consumers in need.
Donating your vehicle to benefit MVES is a win-win. In addition to supporting your community, CARS makes the process simple:
Complete the donation form by visiting www.careasy.org and choosing Mystic Valley Elder Services as your nonprofit recipient, or call 844-411-5768. If calling, please be sure to tell CARS that you are supporting Mystic Valley Elder Services and provide our tax identification number, 04-2562646.
Schedule a free and convenient pickup time that works for you with a CARS representative.
That's it! You will receive a donation receipt for your generous gift from CARS and a follow-up donation receipt from MVES. You will also get a tax deduction if you are an itemizing taxpayer.
With their extensive experience, CARS works to ensure that MVES receives the maximum amount of money for each vehicle donation – funds that prevent hunger and promote nutrition for thousands of residents each month in Chelsea, Everett, Malden, Medford, Melrose, North Reading, Reading, Revere, Stoneham, Wakefield and Winthrop.