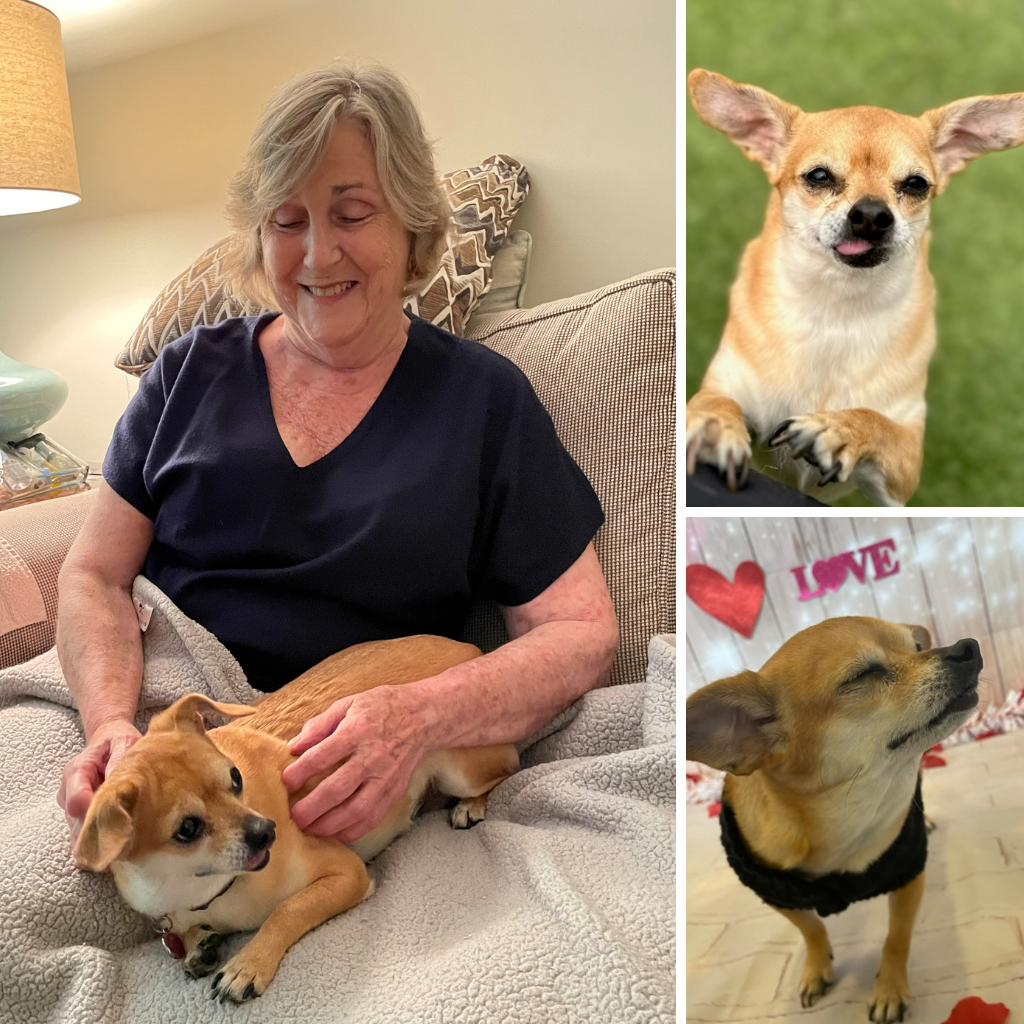 Janice Pierce has been through a lot with her dog Maggie – plenty of laughs, but also the ups and downs of life. When Janice's husband had a stroke, Maggie was by his side, and then consoled Janice when he passed away. A shelter rescue, Maggie was a comfort when Janice had her own health issues and when she was adjusting to a new home at Hart's Hill Heights in Wakefield.
Maggie was Janice's constant companion, so it was devastating to find out that her pet needed expensive dental work. Nearly all the dog's teeth were so rotted that they were unsafe and needed to be removed. She needed gingival flap surgery to expose the teeth for extraction and then reclose her gums. It was an expensive procedure and Janice wasn't sure what to do.
By this time, Janice and Maggie had both settled in well at Hart's Hill, where Maggie had charmed all the residents and become something of a building mascot.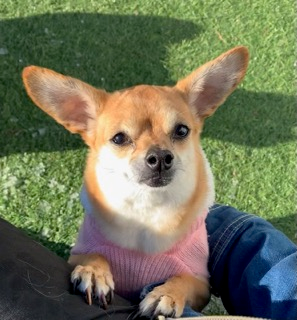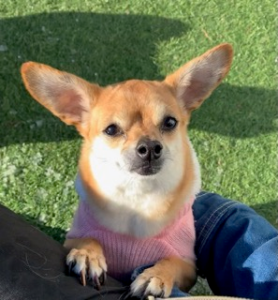 "She's very entertaining," said Janice, noting that Maggie loves visiting neighbors and hanging out with the card-playing club, where she'll even tap on the humans' water bottles if she needs a drink of her own. "She definitely runs the show!"
The Chihuahua-Dachshund mix was also a frequent visitor at the office of Julie Souliotis, MVES' Resident Service Coordinator at Hart's Hill Heights, who always had treats ready for Maggie.
"Jan and I chat all the time, and Maggie comes to visit, and we were talking about Maggie's health problem," Julie explained. "I told her about the Senior Companion Pet Program at Mystic Valley."
With support from our donors, MVES created the program to assist lower-income older adults and people with disabilities with their companion pet expenses. The goal of the program is to offset pet expenses so their owners can use their resources to remain safe at home and in their community. Our care managers and other staff members work closely with our consumers, so they're able to identify when a pet owner would benefit from the program.
While our mission remains focused on the independence and dignity of the people we serve, companion pets are important to their owners' wellbeing, especially those who live alone. Research shows that pets encourage activity and social interaction. According to the CDC, the human-pet bond is linked to better cognitive function in older adults. It's also tied to decreased blood pressure, cholesterol levels, triglyceride levels, anxiety, feelings of loneliness, and symptoms of PTSD.
The Senior Companion Pet Program was able to assist with Maggie's veterinary bill, and the procedure was a success. These days, Maggie has just three teeth left, but Janice says she manages just fine. The petite canine is even able to enjoy her favorite foods: bites of French fries and French toast that she's allowed on special occasions.
Janice said she's thankful to the MVES Pet Fund for keeping Maggie where she belongs – right by her side, wherever she goes – and hopes the community will help other older adults by supporting the program.
MVES has helped dozens of people to cope with veterinary care, pet food and supplies, and temporary boarding. There are many more pet owners who need help to remain living safely in their homes with their beloved animals, but unfortunately, the program is reliant on private donations and so is very limited in its ability to meet their needs. Please consider supporting this program so we can continue fostering the physical and mental benefits of pet ownership – and the joy that comes with bonding with a pet.